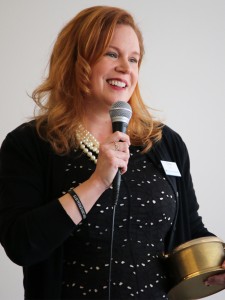 Rev. Dr. Nicole Kirk
Advent is a season of expectation and hope. Lent is also a time of expectation – but the expectation is one for a troubling outcome. This Sunday we will contemplate those seasons in life when expect the worst.
Rev. Dr. Nicole Kirk is a historian of American religious history. She joined the faculty at Meadville Lombard in 2012 and is the first to hold the Schulman Chair of Unitarian Universalist History. Her current research focuses on American religious history in the nineteenth and early twentieth centuries. Her research interests include business, religion, technology, and material and visual culture in the nineteenth and twentieth centuries.
Kirk's book, Wanamaker's Temple: The Business of Religion in an American Department Store was published from New York University Press in October 2018. She was a part of the editorial board and a contributor to the two-volume set, Documentary History of Unitarian Universalism (2017).