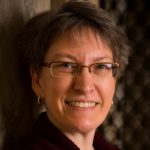 Compassionate Acts
Guest Speaker: Susan Frances, M.Div.
10:00 a.m., Sanctuary
This Sunday, we will explore what acting with compassion looks like. How do the compassionate acts of being an Upstander or an engaged Bystander affect the communities of which we are a part?
Susan Frances is the 2019-2020 chair of the Chicago Area Liberal Ministers. She graduated from Meadville Lombard Theological School and finished her internship at the Unitarian Church of Evanston in the spring of 2019. She started seminary when the campus was still in Hyde Park and enjoyed many weekday Vespers services at First Unitarian. She and her wife, Mickey, live in Chicago, where Susan has spent the past 14 years living into her call in the secular world as an attorney and being actively engaged at her home congregation, Second Unitarian.