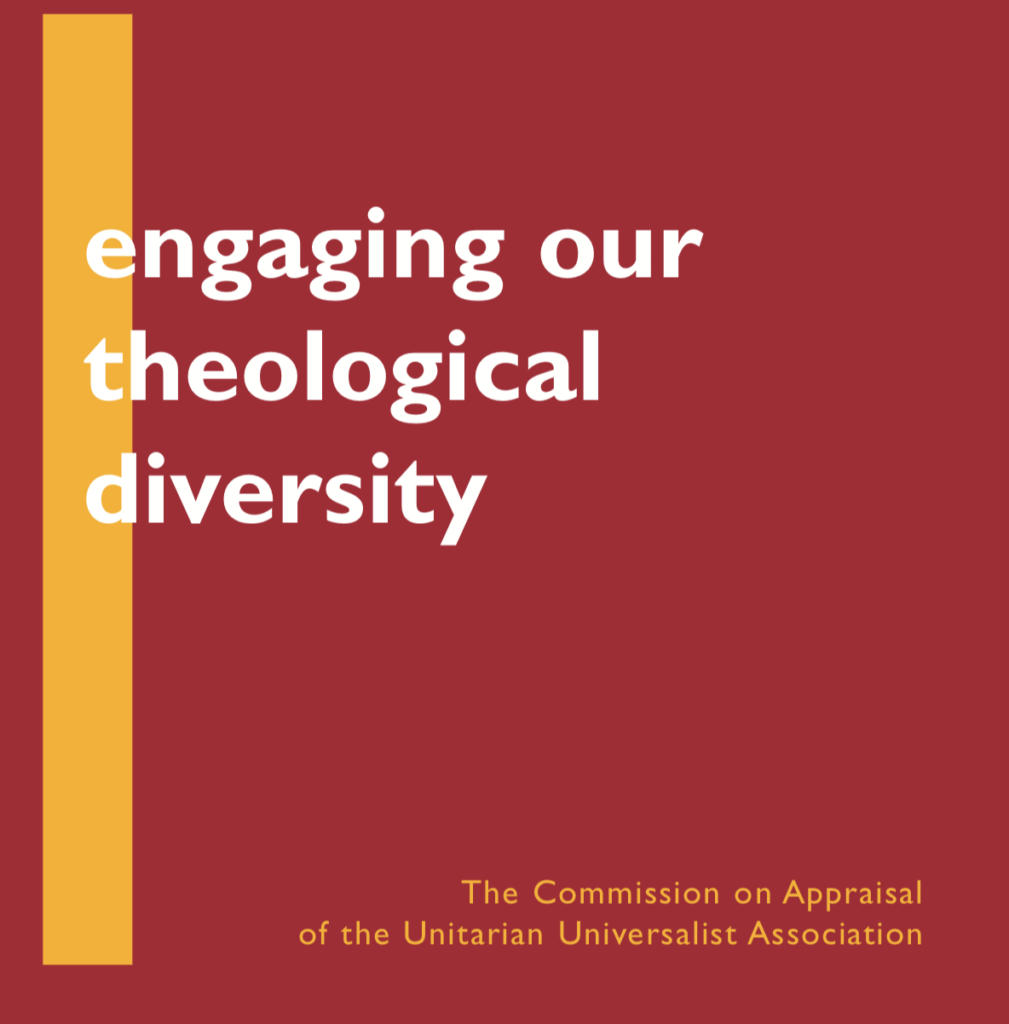 A Discussion Group based on the UUA Commission on Appraisal 2005 report
Second & Fourth Wednesdays at 7:00 p.m. via Zoom
This discussion group will be held on the second and fourth Wednesday evenings each month, and is targeted to run through November 24, 2021. The discussion will be on "Framing the Question: What Holds Us Together?" This is section one of the UUA report "Engaging Our Theological Diversity," found here.
In the introduction to the report, the Commission points out that "despite consensus within the church that the liberal message of Unitarian Universalism is important in this troubled world, we find it difficult to articulate that message clearly." In addition, "one of the goals of this report is to promote the notion that a healthy diversity requires common ground."
For more information on the discussion group, please contact Ellen LaRue(e.larue@att.net) or Bobbi Campbell (rlammer@luc.edu).
Join Zoom Meeting: https://us02web.zoom.us/j/83356324378
Meeting ID: 833 5632 4378
Passcode: Unity
Dial in: +1 312 626 6799
New readings and discussion notes will be added regularly to the resources below.
Discussion Group Materials:

Engaging Our Theological Diversity
The Marketing of Liberal Religion by David Bumbaugh
Response to "The Marketing of Liberal Religion" by John H. Weston
Discussion Group – Session Notes:

Session 1 – August 11, 2021
Session 2 – August 25, 2021
Session 3 – September 3, 2021