---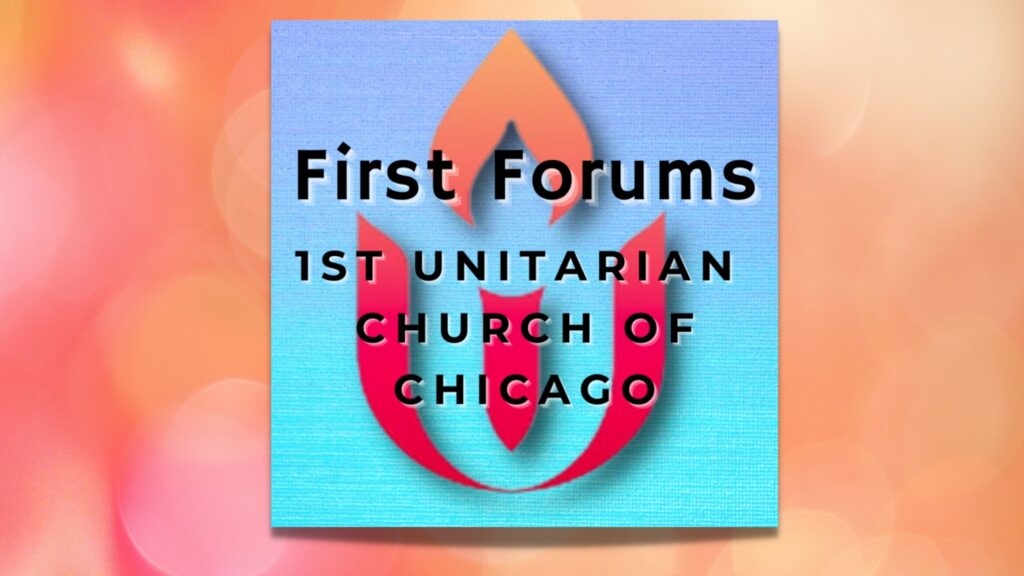 The mission of First Forum is to provide a venue to explore issues underlying topics of interest in a stimulating and thought-provoking manner. The usual format is a 30 minute presentation by a guest speaker, followed by 30 minutes of questions from the audience. If First Forum excites you, prods you to action, forces you to reconsider your long-cherished positions, makes you mad, makes you happy, but most importantly makes you pause and reflect; then it may have accomplished its mission.
Life as Adventure: Rethinking God, Rethinking the Human
with Dr. C. J. Love, Ph.D

Sunday, October 10 at 11:30 a.m. in the Chris Moore Parlor
In classic Christian theology, concepts of God and time are tightly interwoven (e.g., time, eternity, the Incarnation, liturgy, etc.), and this informs our unconscious assumptions about the presence and absence or remoteness of the Incomprehensible in our day-to-day lives.
This deeply embedded framework of thought ignores contemporary scientific insights pertaining to time, and how this gap influences our day-to-day experiences. It is within the fabric of science and temporality that this presentation will bring together concepts of time, event philosophy, and biology, to construct a more robust understanding of the human experience. The result will be a genetic-event model of time that avoids the classical Christian issues of temporal/eternal antinomy, mind/soul location, metaphysics of transcendence, and transcendental epistemology.
This will provide us an original approach for thinking about God today in a culture that seeks both explanations from science and answers from religion. This presentation will discuss the usefulness of the genetic-event model in theology, in science, and in the dialogue between theology and science, demonstrating that this model can replace theological nostalgia while providing a solid foundation for a fruitful and faithful self-understanding within the science and theology dialogue.