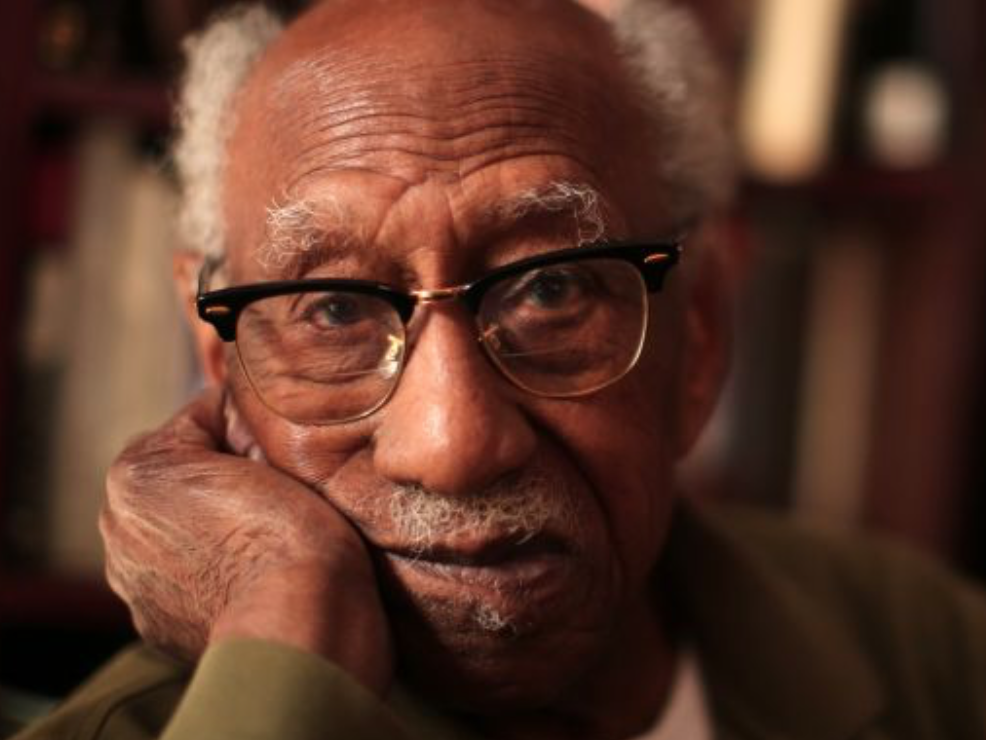 1st Unitarian member and friend, Tim Black, has entered hospice at home at the age of 102. Tim is a Chicago treasure: a beloved and legendary Civil Rights activist, historian, and storyteller. He has had a long, rich life journey, and was recently honored as a "Living Legend" in a public mural.
We don't know how much time Tim has with us, but we want him to be as comfortable and with as much dignity as possible. We owe him that.
All of the funds raised here will go directly to Tim's wife and loving partner Zenobia, in order to provide adequate nursing care, and help with all necessary expenses in the coming period. Fiercely independent, Zenobia has finally agreed to accept our loving support.
Tim was at many historic junctures: Normandy and the Battle of the Bulge, helping to liberate Buchenwald, marching for Civil Rights, leading voter registration initiatives, standing on picket lines with teachers, supporting Black student leaders in Chicago, and working with organized labor. Now, our community must stand with our esteemed elder.
Tim has been working for all of us for his whole life, fighting the good fight to create a better world.
Let us join together and show how much we care. Please give generously through the GoFundMe button below.
Zenobia appreciates all your well wishes, and whatever you can contribute.