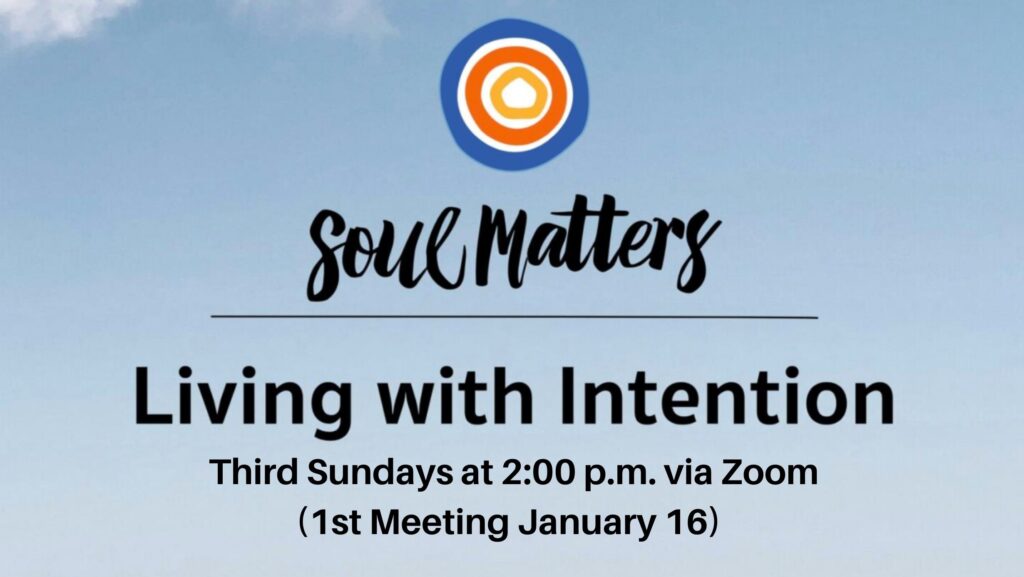 The Soul Matters Circle is a group of people who focus on one theme each month.
Using monthly packets that we receive online, we focus on one value, such as commitment, imagination, or healing. We choose one exercise to do, answer one or two que6ions and consider the offered resources. This year we will also try out a few Creativity exercises.
Soul Matters is not intended to be simply an exercise of one's intellect or group therapy. Rather we explore how we understand and have experienced the themes in our own lives. We take a month to review one theme and may keep a personal journal of our reflections. As a covenant group, Soul Matters is an invitation to spend time listening to one another and to listen more deeply to ourselves.
Reach out to Barbara Randolph at dreamweaverb@gmail.com if you are interested in Soul Matters, to receive an introductory packet, or if you have any questions about Soul Matters. Come join us!