June 16, 2022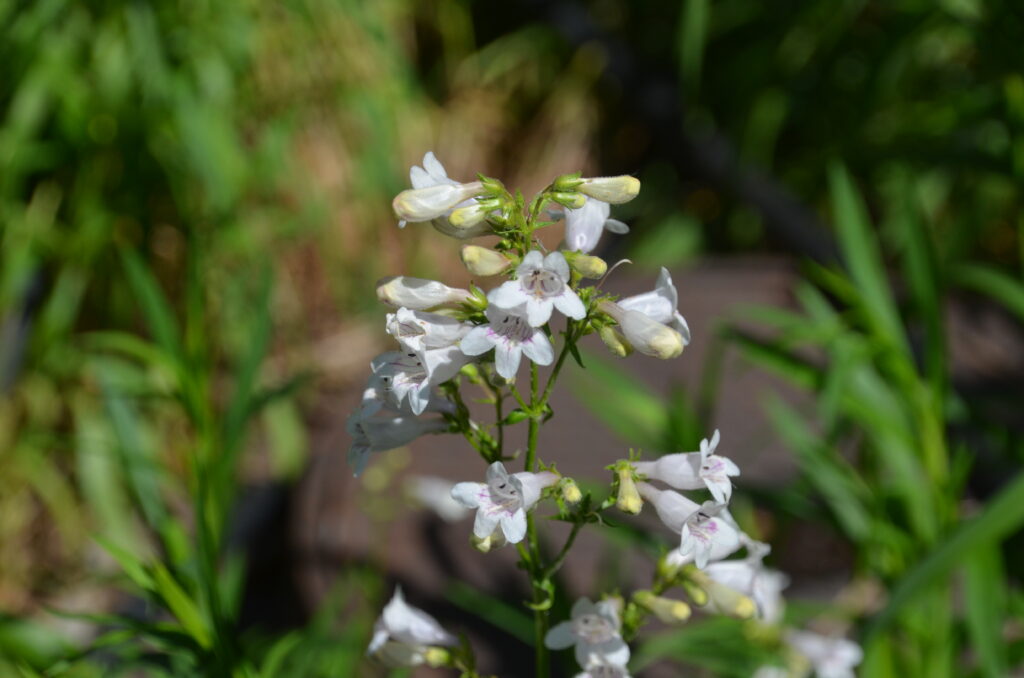 Penstemon is a native plant that is flowering now in many Hyde Park gardens, including First U's (see photo). It is often planted with Spiderwort because they flower at the same time and their purple and white flowers contrast nicely.  Its common name refers to the fact that its finger-like petals resemble the plant Digitalis (Foxglove). According to Alan Branhagen, the white flowers glow in the dark, attracting pollinating sphinx moths.  
Among its other pollinators are Ruby-throated Hummingbirds and 24 species of native bees in the Chicago region. Taxonomists have recently moved Penstemon from the Figwort family (Scrophulariaceae) to the Plantain family (Plantaginaceae).

June 10, 2022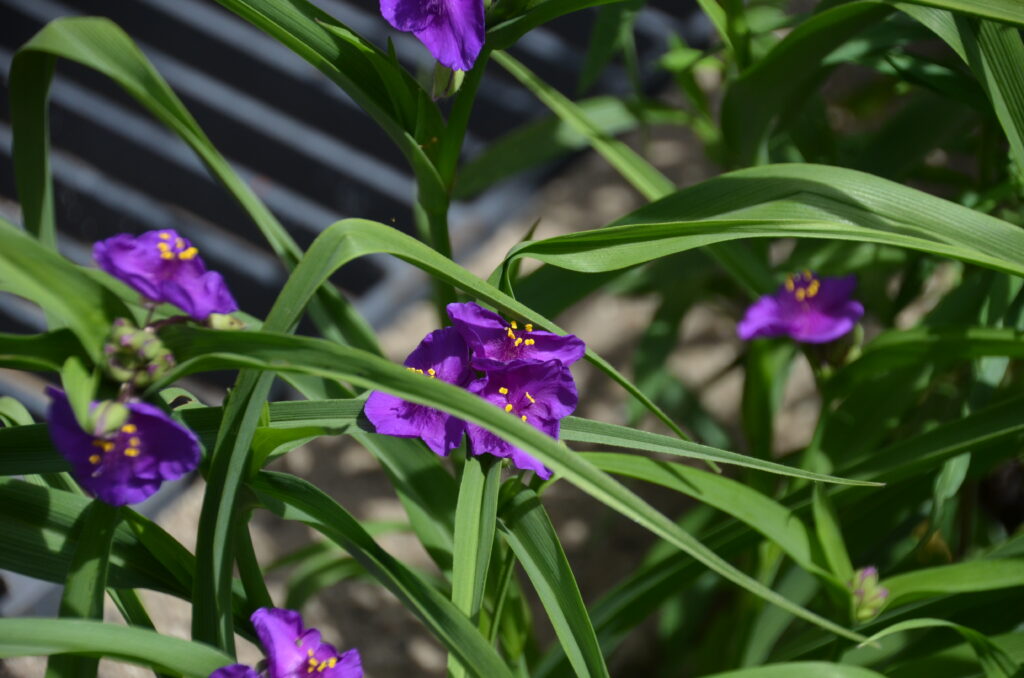 Ohio Spiderwort has been blooming in the wildflower garden outside Chris Moor Parlor for a couple of weeks.  Spiderwort flowers last for just a single day.  When the flowers open at dawn, the fluid from inside the sepals (green part of the flower) concentrates or collects in the concave sepal bases.  
The fluid surrounds the base of the ovary in the center of the flower and glistens in the sun. Insects, especially bees, visit the flowers early in the day to glean this fluid. Twenty-one species of native bees are known to visit Ohio Spiderwort flowers in the Chicago region. (information mainly from Flora of the Chicago Region by Wilhelm and Rericha)

The formal name of Ohio Spiderwort is Tradescantia ohiensis, and it is in the Spiderwort Family (Commelinaceae). This native plant may form hybrids with at least nine other species of Tradescandia.