After service on 7/17, 7/31, 8/14, 8/28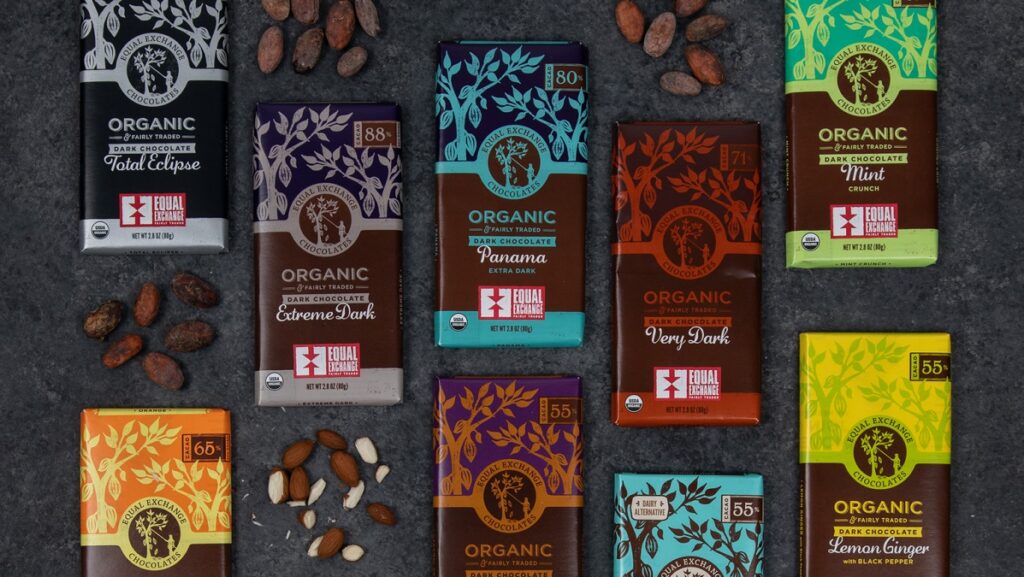 First U children and youth are encouraged to join in this FUNdraising opportunity supporting future First U social justice projects or trips for children and youth. We'll have a table at coffee hour ready with everything needed to sell some delicious fair trade chocolate bars. Bring $10 or $15 and take a couple home for loved ones…or yourself!
The youth from Second Unitarian in Lakeview are also doing a chocolate sale, so get ready for some friendly cross-town competition!
Click here to read more about the mission and history of Equal Exchange.
Click here to see the chocolate bars we'll be selling! We have the milk chocolate, milk chocolate with caramel crunch, Panama extra dark, lemon ginger, almond and sea salt, orange, mint, and coconut milk.