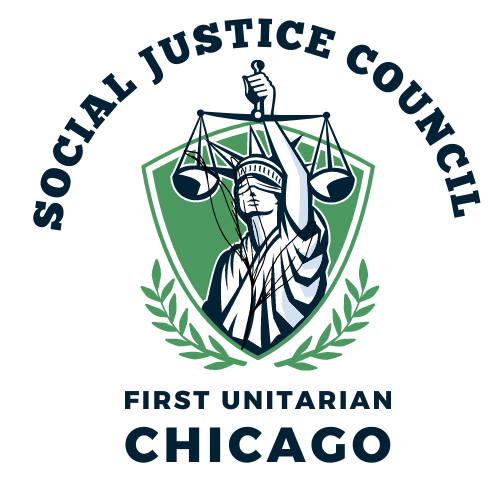 The mission of the Social Justice Council is to coordinate and promote social justice activities at First Unitarian Church, develop awareness among the congregation of social justice challenges, and facilitate cooperative efforts to address social problems.
The SJC is composed of task forces. These are the primary vehicles that carry out the ongoing social justice activities of the church. Currently our task forces are:
• Racial Justice Task Force
• Criminal Justice Task Force
• Green Sanctuary Group
• Global Studies Group
• Denominational Affairs Committee
Meet us, learn about our activities, browse literature on current issues every Sunday at coffee hour. We look forward to seeing you!