Annual Afghan Women's Christmas Bazaar and Lecture
12/09/2017 Saturday 10:00 am-8:00 pm
Hull Chapel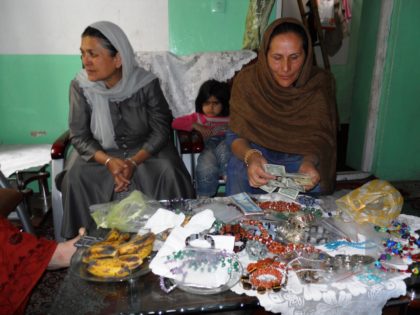 This annual Christmas Bazaar features handcrafted items produced by the Afghan Women's Collective, including tapestries, rugs, jewelry, scarves, and other crafts. It benefits the Afghan Women's Fund (AWF), a charitable organization supporting access to health care, education, clean water and literacy for Afghan women and girls. Sales from this event will directly benefit a girls' school.
The bazaar will be open 10 to 5 on Friday, December 8, at the Library at University Church, and Saturday, December 9, in Hull Chapel.
Lecture on Saturday evening: Ms. Fahima Gaheez, director of the AWF, will speak after the bazaar, at 7 pm in Chris Moore Parlor, on the longest war in U.S. history. Her focus will be on the importance of the Afghan Woman's Collective in dealing with the impact of that war on civilians, especially women.
These events are co-sponsored by the Unitarian Universalist Multiracial Unity Action Caucus (UUMUAC) of Unitarian Universalists for Social Justice (UUSJ) and the Racial Justice Task Force.
Can you help? A total of six volunteers are needed, three each to assist with set up, sales, and take down for both events.
For more information, please contact Finley Campbell at 773-230-3883.