Chi-Town Jazz Festival – Blues and Boogie Woogie
03/10/2017 Friday 7:30 pm
Sanctuary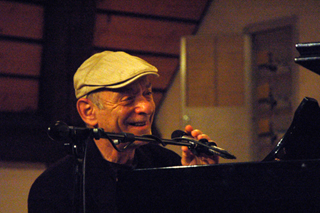 Blues and Boogie Woogie piano master, Erwin Helfer will perform at the First Unitarian Church on Friday, March 10th at 7:30 as part of the Chi-Town Jazz Festival. Tickets are $20, $10 for students. Seating is general admission. Tickets can be obtained on line at chitownjazzfest.org or purchased at the door.
The Chi-Town Jazz Festival is a benefit concert series with proceeds going to varies food pantries in Chicago. Our concert will benefit the Hyde Park Food Pantry.
For more information visit chitownjazzfestival.org (you can see pictures of Reginald Robinson at last year's concert) and erwinhelfer.com
Volunteers are needed for ushering and hosting the event, contact Kent Richmond at kentrichmond@att.net. Also seeking wine donations for the post concert wine reception.