Singing Meditation
02/17/2017 Friday 7:00 pm
Hull Chapel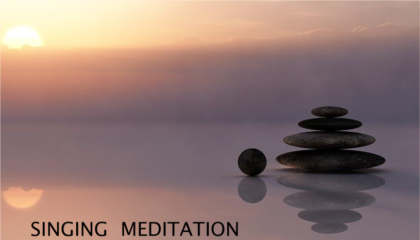 SINGING MEDITATION is an interfaith spiritual practice in which sound and silence are alternated. This is singing for the purpose of facilitating your connection with God, the divine, your own inner core of guidance, the spirit of life. You are encouraged to participate fully in this practice.
In SINGING MEDITATION we experience toning, chanting, singing in rounds, and sometimes singing in harmony. Our repertoire is drawn from a variety of religious traditions. The meditation facilitator takes time at the beginning of each session to teach all the songs that will be used. The group sings each song repetitively. The facilitator will not specify how many times a song will be repeated—eventually the singing will spontaneously fade to silence.
Silent periods last 2–3 minutes and may be used for CONTEMPLATION or MEDITATION. The end of silent periods will be indicated by ringing a bell or striking a singing bowl.
For more information, contact Jeff Hamrick at music@firstuchicago.org.