Children's Religious Education
Job Opportunities in Lifespan Religious Education
Children and Youth Programming
In October, rather than offering children's RE programming during the service, we will worship together as a whole church. Each week in October will offer exciting and engaging multigenerational worship experiences during our 10:00 a.m. service, including Homecoming, Blessing the Animals, the Chicago Children's Choir, and more!
OWL for Grades 7 – 9
Our Whole Lives (OWL) for Grades 7 – 9 and Grades 10 – 12
Parent Orientation: Sunday, October 2
4:00 -6:00 p.m. at Unitarian Church of Evanston (parking available)
Registration Deadline: Wednesday, October 5
Our Whole Lives is a comprehensive sexuality education curriculum used by many UU churches. This year, First U is partnering with Second Unitarian and Unitarian Church of Evanston to offer two OWL groups, which will meet for several overnight retreats during the year. Click here for the flyer, and click here for the registration form.
OWL Overnights: 7:00 p.m. Fridays – 3:00 p.m. Saturdays

October 14 – 15 at 1st U (7 – 9 and 10 – 12)
November 18 – 19 at 2U (7 – 9 and 10 – 12)
January 27 – 28 at 2U (7 – 9 and 10 – 12)
February 17 – 18 at UCE (7 – 9 and 10 – 12)
March 17 – 18 at UCE (7 – 9 only)
March 31 – April 1 at 1st U (7 – 9 only)
April 14 – 15 at 2U (7 – 9 only)
From the Model Canoe Building Class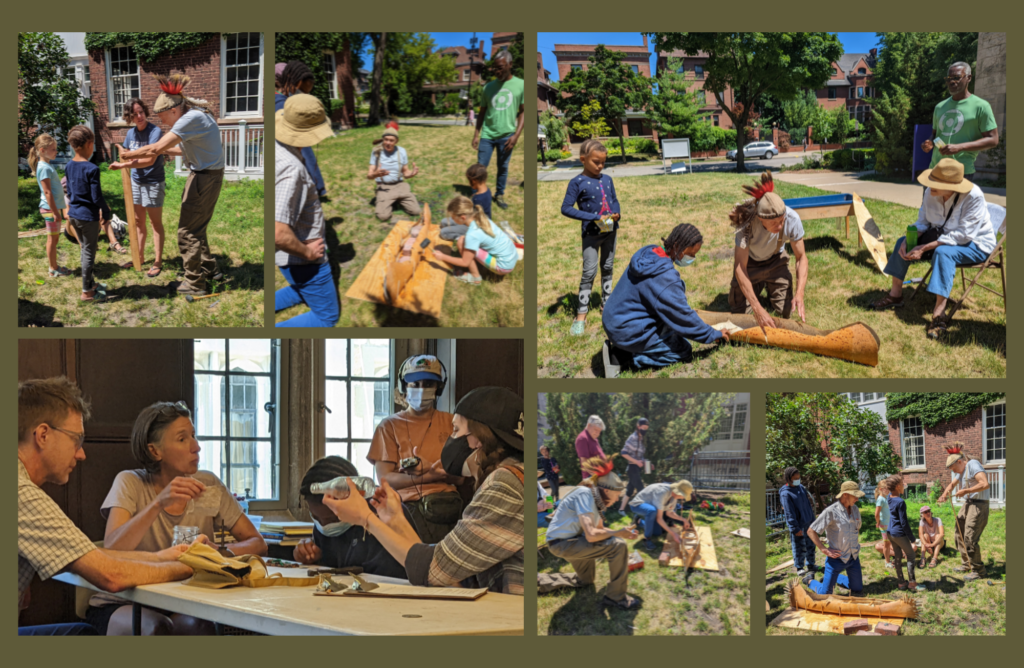 This summer, Dr. Jon Rice taught participants of all ages to plan, build, and decorate a model canoe using traditionally-inspired methods, learn about the history of indigenous peoples of the Chicago area, and to have a conversation about the role of the canoe in the life of indigenous people.
About Religious Education at 1st U
Choosing your child's religious education program is an important decision, just as important as choosing your own religious home.
If you are searching for an open and affirming community in which your child can grow in spirit and in love, you have found the right place! This is not your typical Sunday School. Unitarian Universalists believe there is no single answer to religious questions. We encourage our children and youth to discover what gives meaning to their lives through age-appropriate sessions that that recognize individual styles and needs.
Sunday morning youth programs run concurrently or directly after our worship services. We offer…
An environment that is safe, nurturing, and fun.
A place for children and youth to wonder, ask questions, and discover their own unique spiritual nature.
A program that focuses on personal spiritual growth, open faith exploration, and living values in the larger world.
A diverse and multi-age community.
A meaningful, age-appropriate worship time in each service for children and youth.
Exploration of themes such as Unitarian Universalist identity, world religions, Jewish and Christian heritage, social justice, and more.
Special events that serve to bring our all-ages community together and enhance the experience of every child, youth, and adult.