Sunday Services
---
At this time, we've suspended all in-person church activities and moved online-only. You can join us for worship every Sunday at 10:00 a.m. by visiting our YouTube page and clicking on the "home" tab. During that hour, you can interact with other congregants in the comments section! Check the "videos" tab if you don't see the service.
Annual Flower Communion Sunday

with Rev. Teri and First U Worship Team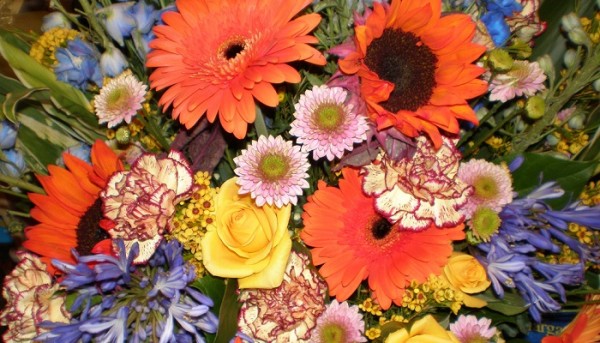 Join us online to celebrate the beginning of summer in this beloved annual Unitarian service!
The origin of Flower Communion goes back to Norbert Čapek, the founder of the Unitarian Church in Czechoslovakia. He saw a need to unite the diverse congregants of Protestant, Catholic, and Jewish faiths in his church. For this reason, in 1936, he honored the universal beauty of nature by having a communion of flowers instead of the Eucharist.
In this service, the congregation and the Ministerial Intern Support Team will ritually release our Schug Ministerial Intern, Monica Kling-Garcia, from their covenanted duties in this service.