Young Adults
We are a group of religiously liberal young adults (ages 18-35) from Hyde Park and surrounding areas. We are diverse in our religious backgrounds, education, sexual orientation, and economic circumstance. We gather in community for support with our individual faith journeys. All are welcomed to our regular brunches, potlucks and other special events during the church year.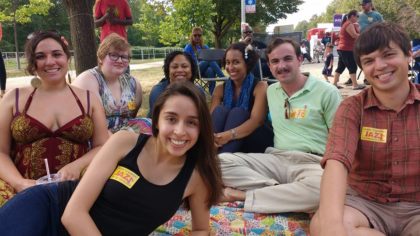 For more information, visit with us during Sunday church services.  You can also check us out on Facebook (First Unitarian YACM) and instagram (firstuyacm), or email us at:
http://groups.google.com/group/chicagouus/boxsubscribe?email=myid
(where myid is your e-mail address) to join our listserv.  We email a few times a month about upcoming young adult happenings in and around First Unitarian.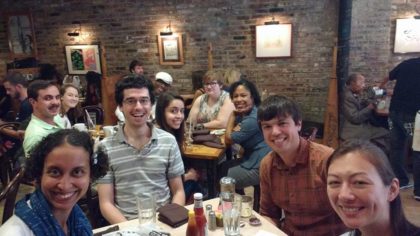 If you have questions, you may email Christine Harrell at youngadults@firstuchicago.org.