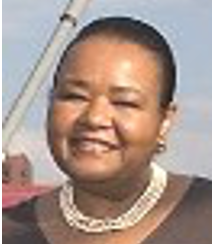 First Unitarian welcomes Rev. Monica to our team to assist with membership development, community outreach and other activities. Monica will lead the creation and marketing of church activities and special events. She will also assist in the development of effective and meaningful Sunday services to ensure a positive church experience for our congregation and visitors alike.
A native Chicagoan with a multifaceted career, Monica Faith Stewart is passionate about leadership and public service. She is a published social science researcher, management consultant, and organizational development specialist, bringing expertise from across a broad range of subject areas.
A woman of faith, Rev. Stewart helped found a non-denominational church in Johannesburg and served for 15 years as executive minister. Having returned to Chicago, she is engaging her community as a guest preacher, professional consultant, and a community volunteer. She serves on the boards of several local non-profit organizations, is active in political and issue campaigns, and enjoys working with young people. In addition to theology and social justice, her primary interests are leadership, and public policy for economic change. An alumna of the Chicago Public Schools, she holds an MPA from the Harvard Kennedy School of Government and an AB in History from Vassar College.