Staff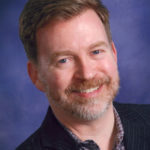 Jeff Hamrick, Music Director
Jeff Hamrick has enjoyed making music in Chicago-area churches and ensembles since the early 1990s. As a vocalist, he has sung with Chicago Symphony Chorus, Music of the Baroque, and Bella Voce (formerly His Majestie's Clerkes) and numerous churches, including St. James Cathedral, Holy Name Cathedral, and Rockefeller Chapel. He is Slavic and Romance diction coach for several local choruses and worked as diction coach for The Passenger, presented by Lyric Opera of Chicago in early 2015. In late 2003 Jeff began working as pianist for Countryside Church UU in Palatine; from January 2006 until 2014, Jeff served that congregation as music director as well.
During the workweek Jeff can be found just across the Midway at the University of Chicago Press, where he works as senior manuscript editor, with a special interest in humanities, in the Journals division. He and his partner Chris Ball live with their four dogs in the Buena Park neighborhood in Uptown.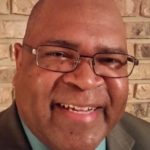 Michael Knowles, Director of Operations 
Michael is the former Director of Membership and Field Operations for the National Parent-Teachers Association (PTA) and serves as chairman of its Male Engagement Committee. He also serves as a spokesman for the National Center for Fathering's Watch D.O.G.S. (Dads of Great Students) program. As a YMCA director on Chicago's south side and in the south suburbs, Michael managed all operations and programs, including youth programs, child care, transitional and senior housing and adult health. He was responsible for the repurposing and repair of several outdated and underused facilities and instrumental in the development of two new YMCA senior buildings. He has assisted in the development and implementation of cultural awareness and character development programs in the Los Angeles, Cleveland, Detroit, Miami and Oakland public schools and has overseen international student exchange and leadership programs in 25 countries.
Beth Moss, Director of Religious Education 
Beth has been working with kids of a variety of ages and abilities since 2006. After obtaining a bachelor's degree in education from the University of Iowa, she sought out a Director of Religious Education position at Peoples Unitarian Universalist Church of Cedar Rapids, Iowa. As someone who believes in social justice, equality, pluralism, and promoting these causes, she enjoys working to create meaningful lessons, service projects, and special events to help youth learn about different cultures, religions, values, and about themselves. She also enjoys creating opportunities for youth and families to participate and connect to church life.
In addition to working in religious education, Beth has worked as a teacher in the Cedar Rapids School District. She taught special education for five years, and she spent one year teaching fourth grade. It was a joy for her to watch her students learn and grow, and she is pleased to bring what she knows to our church community.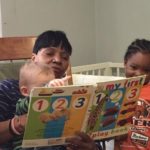 Carolyn Sander, Childcare Lead 
Ms. Carolyn Sander has for many years been the lead provider of nursery care for our youngest children during services and special events. She brings love, care and many years of experience working with kids to make the nursery a warm and welcoming place.