Staff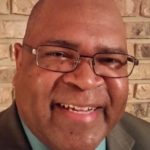 Michael Knowles,
Director of Operations 
Michael is the former Director of Membership and Field Operations for the National Parent-Teachers Association (PTA) and serves as chairman of its Male Engagement Committee. He also serves as a spokesman for the National Center for Fathering's Watch D.O.G.S. (Dads of Great Students) program. As a YMCA director on Chicago's south side and in the south suburbs, Michael managed all operations and programs, including youth programs, child care, transitional and senior housing and adult health. He was responsible for the repurposing and repair of several outdated and underused facilities and instrumental in the development of two new YMCA senior buildings. He has assisted in the development and implementation of cultural awareness and character development programs in the Los Angeles, Cleveland, Detroit, Miami and Oakland public schools and has overseen international student exchange and leadership programs in 25 countries.
---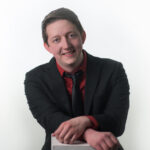 Adam O'Dell,
Director of Music Ministry
Adam is a graduate of Clarke University in Dubuque, IA (BA in music) and Bowling Green State University (Master of Music in Composition) and is currently finishing his DMA in composition through a fellowship from The Peabody Institute of The Johns Hopkins University. His career has taken him across the country and around the globe as a composer, performer, and presenter on the topics of evolutionary musicology, music theory, and choral music. His work as a composer has garnered awards from such institutions as ABLAZE Records, Make Music, Inc., and the Kennedy Center, and led to collaborations with the Dubuque Symphony Orchestra, the Toledo Symphony, the Peabody Opera Theatre, and the Brno Philharmonic, among others.
His interest in music ministry is grounded in the belief that music has the power to comfort and heal, but also to challenge its listeners and practitioners to greater levels of understanding and action. 
---
Elizabeth McCreless,
Director of Lifespan Religious Education 
A lifelong UU and a longtime Hyde Parker, Elizabeth has 10 years of experience in education and nonprofit administration, including with churches and interfaith initiatives. Her last role was at the Partnership to Educate and Advance Kids, a Chicago youth mentoring and scholarship organization, where she worked in both program administration and fundraising roles. 
---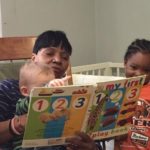 Carolyn Sander,
Childcare Lead 
Ms. Carolyn Sander has for many years been the lead provider of nursery care for our youngest children during services and special events. She brings love, care and many years of experience working with kids to make the nursery a warm and welcoming place.