Ministers
The Rev. Don Cameron, Interim Minister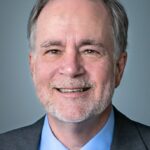 Rev. Don received his Masters of Divinity from Starr King School for the Ministry and was ordained in 1988. He brings extensive experience to guide us during our transition period as an Interim Minister and Settled Minister. He served as Minister of the UU Church of Meadville in Meadville, PA, of the Davies UU Congregation in Camp Springs, MD, and of First Unitarian Church of Providence in Providence, RI.
Rev. Don has focused on Interim Ministry as a means to give back to the faith that transformed his life. He wants to be helpful in building a future of the larger faith we all share. As such, he brings to his Interim Ministry at First U his experience as an Interim Minister at the UU Fellowship of Laguna Beach in Laguna Beach, CA, the UU Fellowship of Mankato in Mankato, MN, the Emerson UU Congregation in Marietta, GA, and most recently at the UU Church of Augusta in Augusta, GA.
---
The Rev. Dr. David Arksey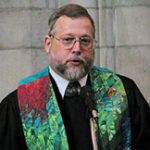 The concept of "Ministry at Large" refers to ministering to people outside the immediate community of a particular church. First Church has a long tradition of Ministry at Large, going back to The Rev. Robert Collyer in 1859. Rev. Dr. David Arksey is the third person to occupy this position, after The Rev. Robert Collyer and The Rev. George Sikes. His particular area of focus is pastoral care and counseling with families, couples and individuals in both short and long-term therapy. He is currently on the staff of Counseling Ministries, a group pastoral counseling practice with several offices in the Chicago area. In addition he is a former Adjunct Faculty member at Meadville/Lombard Theological School and formerly on the Supervising Faculty of The Family Institute.